Yes, you heard it right. The Bangladesh Women's Football Team will be getting 5 million takas from the Bangladesh Cricket Board. Yesterday, the BCB boss Nazmul Hassan Papon announced that they will reward the women's football team with 50 lacs taka.
Why did BD Women's Football Team get 5 million Taka?     
The Bangladesh women's team defeated hosts Nepal in the final 3-1 to win the SAFF Women's Championship 2022 title on Monday. The entire country is celebrating this monumental achievement with great excitement. The ministry of youth and sports has even arranged a roofless bus to accommodate the team members.
President of BCB Nazmul Hassan Papon appreciated the great success of the women footballers and said, "The women's football team has made the whole nation proud with its exceptional performance and historic achievement". He also added that "There is no doubt that the success in SAFF will encourage the country's female and male athletes from other sports to achieve success at the international level."
Achievements of BD Women's Football Team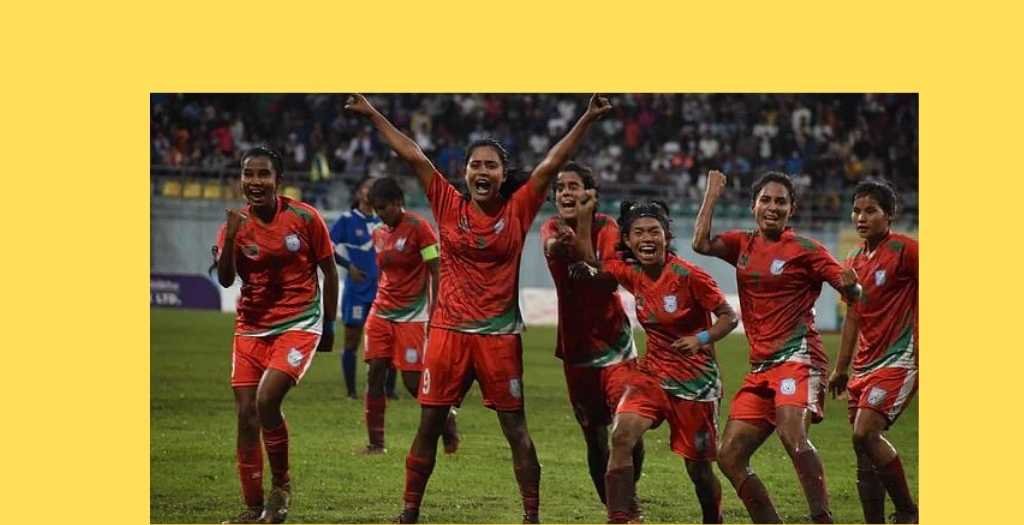 Let's have a small look at the amazing performance of the Bangladesh women's team in the whole SAFF tournament
Bangladesh skipper Sabina Khatun was the top scorer of the tournament. She scored a total of eight goals in five games. Sabina was also declared the Most Valuable Player of the tournament. Moreover, Sabina scored two hat tricks in the tournament!
Consequently, Bangladeshi goalkeeper Rupna Chakma was declared the best goalkeeper of the tournament. She showed an amazing performance throughout the tournament. Furthermore, the Bangladesh team even won the fair play award this year.       
Apart from BCB, many other organisations and individuals have also declared money for the Bangladesh women's football team. Many sponsors are also flocking around the whole team!       
Conclusion
So, we have learned about the great achievement of the Bangladesh Women's Football Team in this article and the big sum of money that will be given to them. Follow our website for more such news.
Source Bocsnews