Get to know about the Highest paid Photography Professions in this article.
Photography as a profession
With the blast in social media and the fashion industry, photography is quickly becoming a lucrative profession by all means. A person can earn a ton of money through this profession now. Just a few years back, people considered photography as a mere hobby. But the youths of today are earning millions through this magnificent profession.
Glamorous Fashion Photography
This is a genre of photography which focuses on the glamorous fashion industry. Many people, for instance, Cindy Sherman, Morgan Norman, and Lara Jade are earning millions by ruling the fashion industry. It is a highly competitive market with tons of opportunities. Check out one of our articles on how to become rich with Fashion Photography.
Get paid through Wildlife Photography
This is a field of photography in which people takes pictures of nature and the amazing wildlife. People like Nick Brandt are earning million by doing wildlife photography. There are many international Wildlife photography contests, where the prize money is millions. Furthermore, you sell your pictures to various big companies.
Street and Nature Photography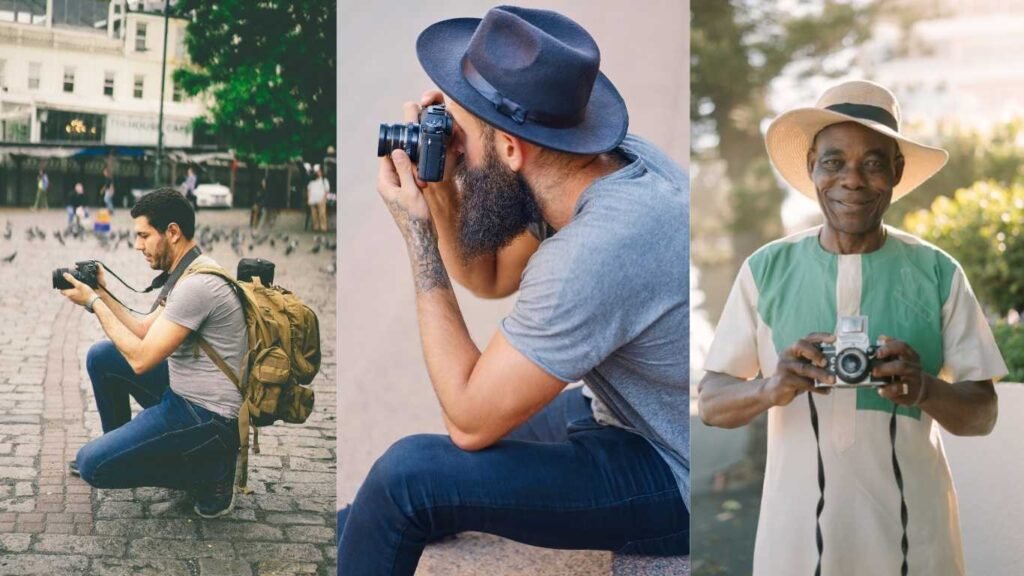 We all know that street photography is one of the most famous genres of photography in the world. Subsequently, You can capture the raw emotions of people with the help of street photography. There are many street photographers like GMB Akash who are earning a lot of money on a daily basis. Furthermore, they are also earning the love and affection of thousands of people.
Instagram-worthy Food Photography
Food photography has gained a lot of popularity in recent times. Additionally, there is a huge demand in the market for food photographers. Food brands and restaurants are heavily investing in this sector to gain more social media attention. Lucia Marecak, Bea Lubas, Rachel Korinek and many more have gained tons of followers by doing food photography. Furthermore, they have built a stable career out of it.
Start earning with Wedding Photography
In the last couple of years, the demand for wedding photographers has skyrocketed. Moreover, it has become a billion-dollar industry. The are many great wedding photographers who are earning great bucks. For instance, KT Merry, Christian Oath etc.
Sports Photography
It covers every aspect of sports including high-intensity matches and sports events. For instance, Famous sports photographers like Zak Noyle, Atiba Jefferson, Cameroon Look, Claudio Villa, etc. They earn a huge sum of money every year. Additionally, they enjoy various other things like free tickets, free hotel staying etc.
Is Photo Journalism the Highest paid Photography Professions?
This is a great way to gain a lot of money. If you want a stable career, go for photojournalism. Subsequently, Organizations like BBC, National Geography, CNN, etc. pay photojournalists a huger amount of money. Joe McNally is a great example of this. He has a net worth of around 1.1 million dollars. Joe McNally has been working with National Geography for many years. Furthermore, He covered many great events like the Afghan war.
Tips on choosing the highest paid photography Profession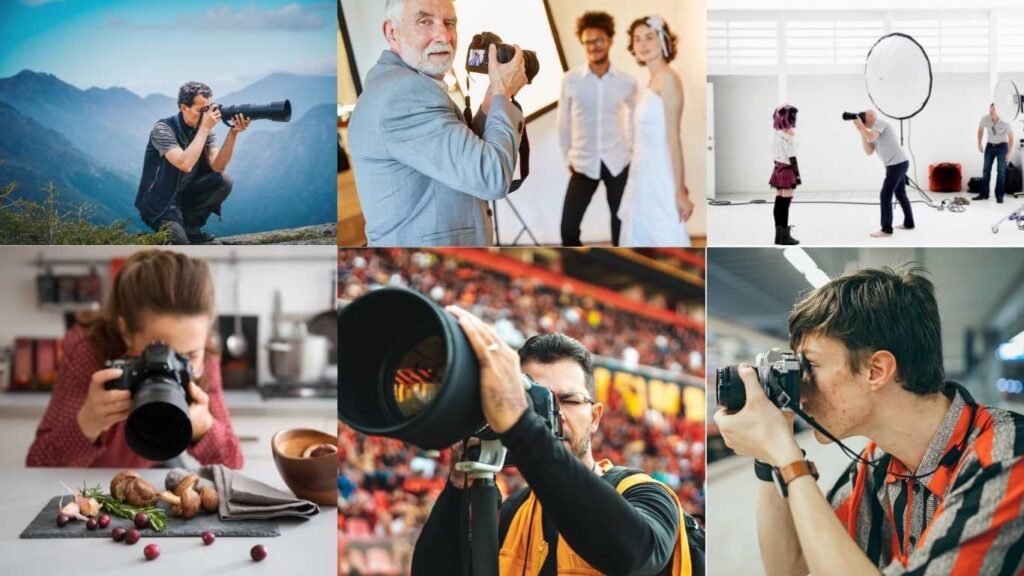 We have already discussed some of the Highest paid Photography Professions in the world. Furthermore, we will now learn tips on choosing the highest-paid photography profession.
Find Your Passion
Choose the genre of photography which you are passionate about. Try to become the best at what you do. Moreover, keep on trying new things until you find the thing you truly love.
Do proper research
Do proper research before you choose your career in photography. Talk to your seniors and get proper suggestions from them. Additionally, read a lot of books regarding the field you wanna work in.
Build a proper network
You need to build a proper relationship with the people who are already doing really good in their respective genres. this will help you achieve bigger goals. If not, then you will be in deep trouble.
Don't run after money at first
Please don't run after money immediately after you choose your profession. First, try to develop your skills. Secondly, try to gain more experience. After that, start looking for options to earn money.
Conclusion
So we have learned about the highest-paid photography professions in this article. Hopefully, you got to learn a lot of things through this article. Finally, Please check out our other blogs and articles.